7 Day Endoscopy Service
Sterile Services have increased their services to a 7 day Flexible Endoscope decontamination service to support the NHS and Harrogate and District NHS Foundation Trust in clearing the backlog of patients waiting for treatment that were delayed due to the Covid-19 pandemic.
Apprenticeship Programme
2020 saw the commencement of the Healthcare Science Apprenticeship rolling programme for Sterile Services.  Primarily these are for staff currently employed in healthcare science roles, such as Technicians who want to develop themselves and complete the programme to confirm their knowledge, skills and behaviours required for the job role.
The Healthcare science workforce contributes to safe patient care across all care pathways from conception to end of life in job roles within hospitals, general practice and other settings in the healthcare sector and across all areas of healthcare science, including decontamination.
Karl is a Team Leader completing the Level 4 Healthcare Science Associate qualification. He said, "My apprenticeship has given me a better understanding of the regulatory and legal requirements in SSD (and the rest of healthcare), it also helped explain why we do what we do. This has helped in my role when investigating non-conformities and responding to audits."
Emma is a Compliance Technician completing the Level 2 Healthcare Science Assistant qualification.  She said: "I feel it has helped me learn so much about not only the department and how it runs, but also the wider picture of Healthcare Science areas."
"I would highly recommend to anyone who is interested in knowing more about their role and the importance of our actions to take part in the apprenticeship programme."
Facts and Impact Figures:
In 2021 Sterile Services are currently decontaminating around 1000 flexible endoscopes each month supporting the NHS to deliver a vital diagnostic and treatment service to patients.
In 2020 Sterile Services assembled by hand and delivered over 26,000 individual cannulation packs to wards and departments across Harrogate Hospital.
In 2020 over 1 million individual reusable medical devices were decontaminated in the Sterile Services department for the treatment and care of both NHS and private patients in the hospital and the community.
Risk and Assurance
Legislative Criteria
Medical device manufacturing is one of the most regulated sectors in which significant quality systems and product requirements must be satisfied. The regulatory requirements are intended to ensure that the medical device reprocessing within the Sterile Services Department is safe and fit for its intended purpose. The HIF Sterile Services Department are ISO13485 certified, demonstrating compliance to the regulatory standards and commitment to the safety and quality of medical devices.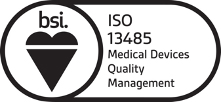 Customer Feedback
"Service is excellent"

– Anonymous
"Thanks for doing a great job!"

– Women's Unit
"Brilliant service thanks, Endoscopy & SSD I feel have a great working relationship, thank you."

– Endoscopy
 

"Many thanks for your service and keeping us going!"

– Zetland Dental
 

"Very happy with the service you provide, thank you"

– Hutton Podiatry
A positive world to support the overall feedback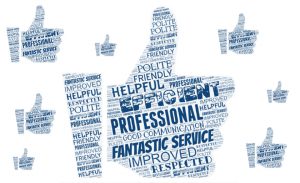 Opening Times
Monday – Friday 06.00 – 22.00
Saturday & Sunday 08.00 – 16.30
Closed Christmas Day
By Clare Illingworth